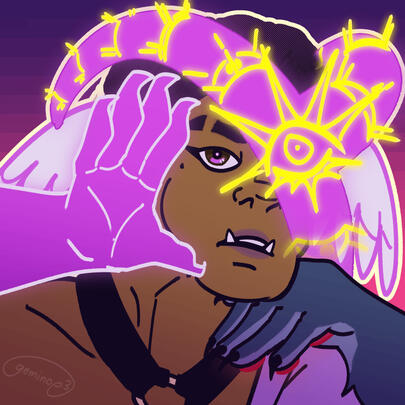 geminope
he/they/it
Commission Status: Open
---
Hello! My name is Angel and I am a 20 year old cartoonist from SoCal.
I mostly post digital art and JJBA but I also do some traditional art and crafts and other fandoms/original work.
Click below to links to my various social media, website, and email, all in one convenient place!
---
Social Media